Yedek Parça > Pervaneler > Folding Propellers > 2 Blade Folding Propeller (Nickel-Aluminium-Bronze)
2 Blade Folding Propeller (Nickel-Aluminium-Bronze)
2 Blade Folding Propeller (Nickel-Aluminium-Bronze)
The 2-blade propeller is excellent for most boats. The high skewed blade form converts more of the horsepower into thrust for maximum efficiency and minimum noise and the design insures the blade always will open under power and fold back under sail into a very low drag configuration. The large blade area contributes to the propeller's high performance. The power range for the 2-blade propeller is 5-40 Hp and it is available in 6 sizes with several different pitches and a blade area of 25%.
For a complete propeller, order both blade kit and hub kit.
Note! Boat lenght, weight, engine andgear ratio affect propeller selection. The table is only guidance for propeller choice. Propeller size has to be calculated to match engine and gear ratio. Use calculation program or propeller diagrams.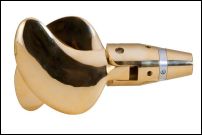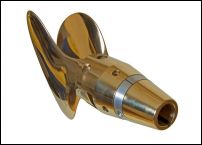 Blade Kit RH, 2 Blade Folding Propeller
Blade Kit LH, 2 Blade Folding Propeller
Hub Kit, 2 Blade Folding Propeller
Parts for 2 Blade Folding Propeller